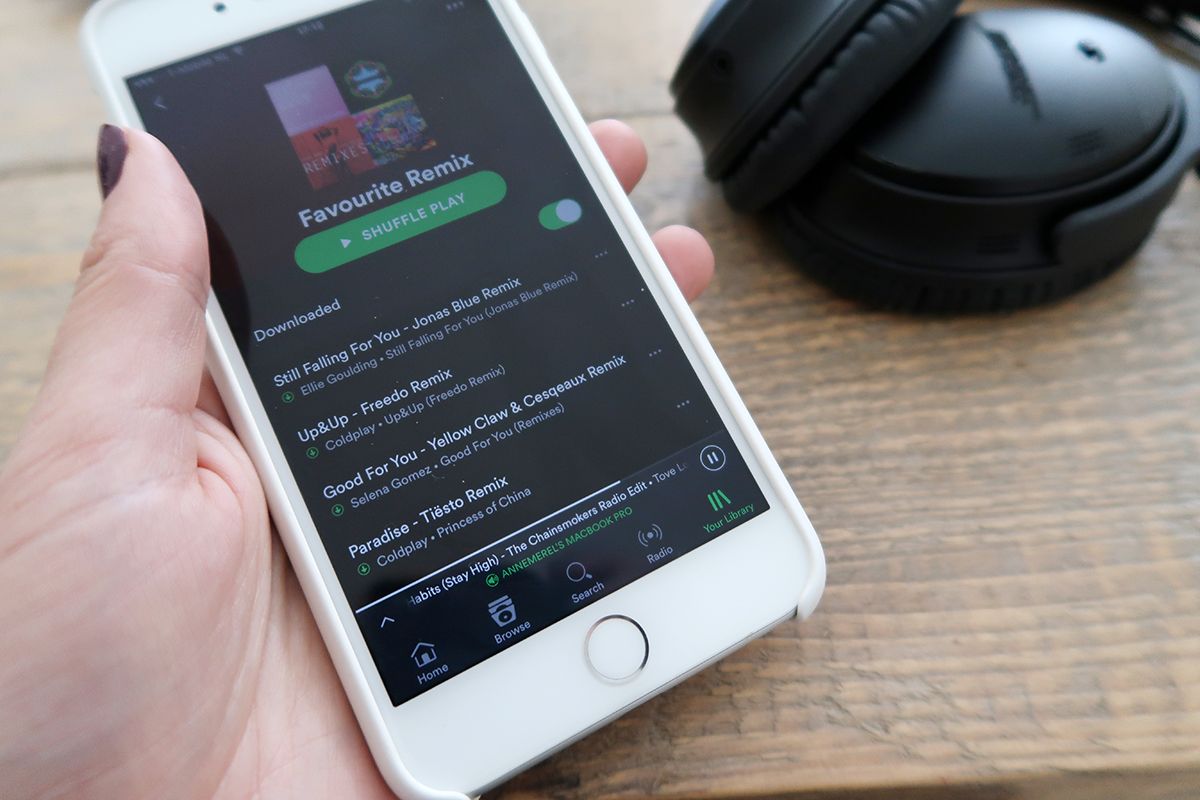 Ik hou van Coldplay, Ellie Goulding, Selena Gomez, Kodaline en The Boxer Rebellion, maar ik hoe ook van EDM. Helaas heb je wel twee oren, maar is het toch niet echt fijn om twee verschillende nummers door elkaar te horen. Maar daarvoor heb ik nu dé oplossing. Ik ben sinds een paar weken bezig met mijn 'Favourite Remix' playlist op Spotify. Dat zijn dus mijn favoriete nummers van Coldplay en Ellie Goulding, geremixt door mijn favoriete DJ's als Hardwell en Martin Garrix. BEST OF BOTH WORLDS!
Deze muziek is heerlijk tijdens het hardlopen, maar ik kan hier dus ook heel goed mee werken. Als ik mijn noise cancelling headphones op heb kan ik de hele wereld buitensluiten en geeft deze muziek me een heerlijk ritme om te typen. Mensen kijken me vaak raar aan als ik zeg dat ik prima kan werken met muziek, ik denk dat ze me nog vreemder aan zullen kijken als ik ze vertel dat ik met dit soort 'drukke' muziek kan werken. Maar goed ik heb nog nooit gezegd dat ik helemaal 'normaal' ben. Wat is normaal eigenlijk?
Abonneer je vooral op deze playlist en TELL ME! Zijn er meer van dit soort fijne nummers? Ik heb er nu 40 gevonden, maar ik heb er vast een heleboel overgeslagen die zeker in deze lijst behoren. Hoe meer nummers hoe meer vreugd!
Liefs,
Annemerel