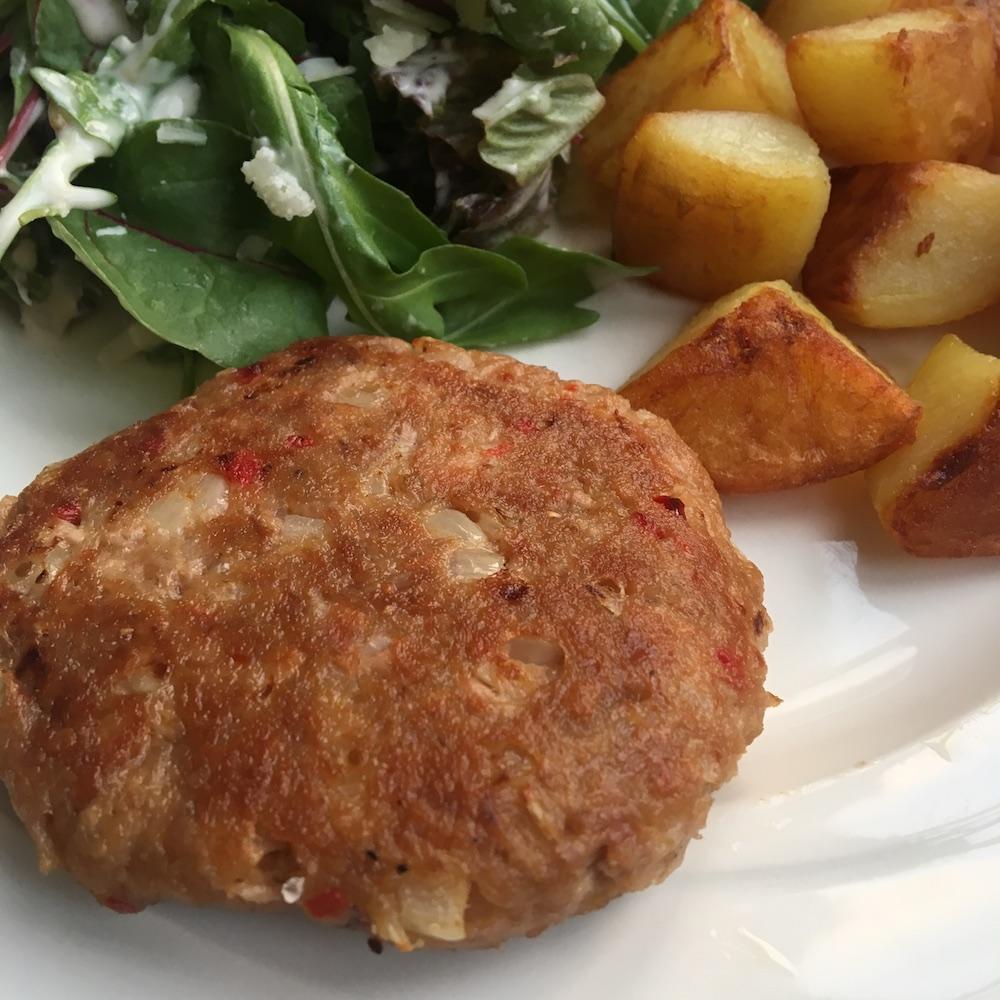 Vandaag alweer het vijftiende en (voorlopig) laatste recept van mijn moeder op mijn blog. Deze week heeft ze tonijnburgers gemaakt, gewoon met ingrediënten die ze nog in de kast had staan.
Wat je met een blikje tonijn al niet kan maken, lekker over een salade, een overheerlijke pasta al tonno, een makkelijke tonijnsalade op brood, een pizza belegd met tonijn en ui, zo veel dingen te verzinnen uit één klein blikje. Toch heb ik deze week iets nieuws bedacht: een tonijnburger, super easy en heel lekker.
Benodigdheden voor 2 personen:
Één blikje tonijn in olijfolie
Één ui fijngesneden
Halve rode peper fijngesnipperd en van zaadjes en zaadlijsten ontdaan
Twee eetlepels (tarwe) bloem
Eierdooier
Zwarte peper en zout uit de molen
Theelepeltje olijfolie om in te bakken
Meng alle ingrediënten goed doorelkaar en vorm er twee burgers van.
Zet ze een uurtje in de koelkast zodat ze kunnen opstijven en niet zo snel uitelkaar vallen tijdens het bakken.
Vet de koekenpan in met weinig olie en laat op een half vuurtje de tonijnburger in ongeveer 5 minuten om en om bakken.
Heerlijk op een broodje of zoals op de foto met salade en gebakken aardappeltjes.
Ziet er super lekker en vooral makkelijk uit mam, ga het binnenkort zeker zelf ook proberen. Of ik kom gewoon bij jou langs.
Liefs,
Annemerel