>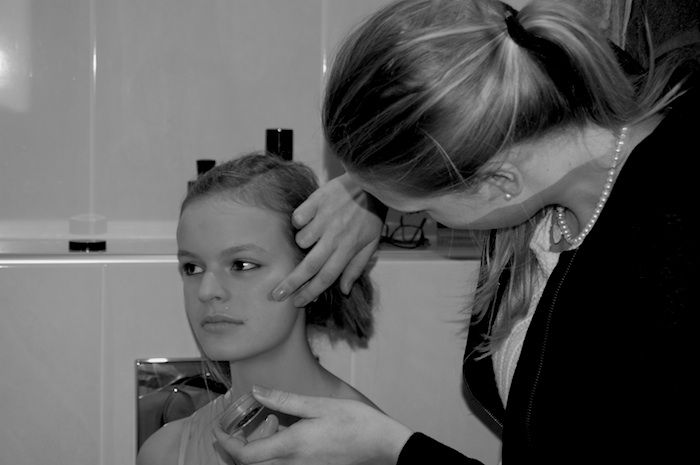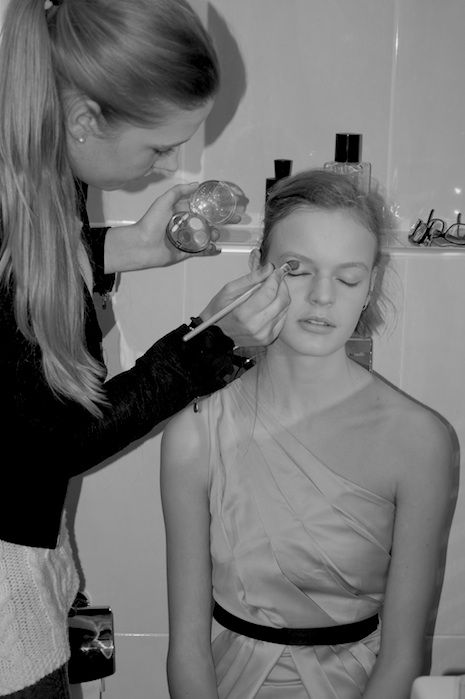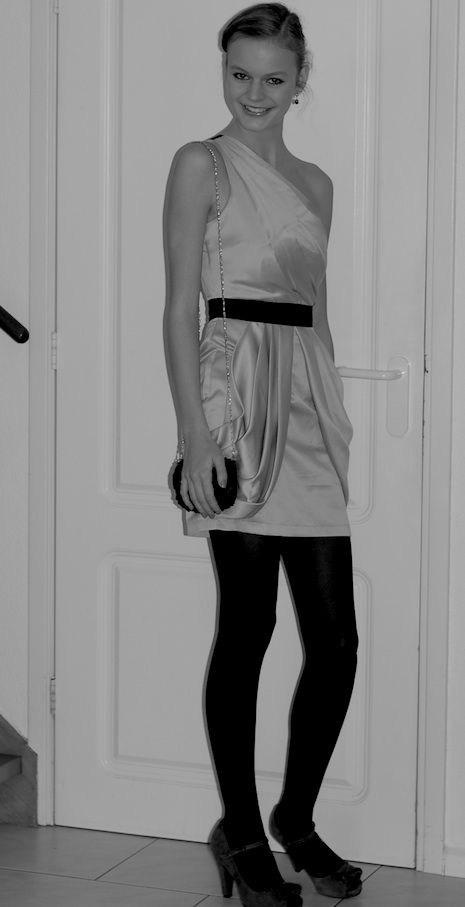 Klein Roos wordt groot, met d'r hakken torende ze zojuist centimeters boven mij uit, en dat is gek. Gelukkig is ze platvoets nog steeds die anderhalve centimeter kleiner.. ben benieuwd of ze die nog gaat inhalen, ik hoop het stiekem niet, want dan is ze echt m'n kleine zus niet meer.
Roos heeft vanavond een Gala en dus poederde ik haar vol met MAC, smeerde ik haar wangen vol met Bobbi Brown, hing ik Chanel in haar oren, besproeide ik haar met Versace en wurmde ik haar in d'r toch wel iets wat strakke nieuwe Lipsy jurkje. Haar haren rolde ik in een knotje en een klein uurtje later was ze ready to party.
Het liefst zou ik Roos de hele dag aankleden en optutten, ze is zo'n heerlijk popje. Maar helaas, dat voorrecht heb ik alleen tijdens dit soort gelegenheden, anders kan ze het namelijk heel goed zelf. Zien jullie het al voor je, als ik later zelf een klein meisje heb, in wat voor prinsesentoestand die de helft van haar leven zou verkeren. Och, en mochten er nou alleen maar jongetjes uitkomen, dan heb ik bij voorbaat al medelijden met die arme kleinen.. Die mogen niet voetballen, maar die moeten op ballet. Hahaha.
Liefs,