"In mei dit jaar was ik ook al in Italië – lucky me – toen was ik op bezoek bij lezeres Camilla, in haar fantastische familiehotel in Bratto. Camilla leest mijn blog dagelijks, met Google Translate. Ik weet niet hoe leuk het is om mijn blog te lezen met Google Translate, maar Camilla is toegewijd. Toen ze me vroeg of ze ook een gastblog in het Engels mocht schrijven, kon ik natuurlijk niet weigeren. Ze is bijna negentien, net klaar met de middelbare school, gaat politicologie studeren aan de Universiteit van Trento en houdt net als ik verschrikkelijk van hardlopen. Haar blog heet niet voor niets 'For the love of running'. Haar eigen blog Have A Safe Journey is ook zeker het bezoeken waard."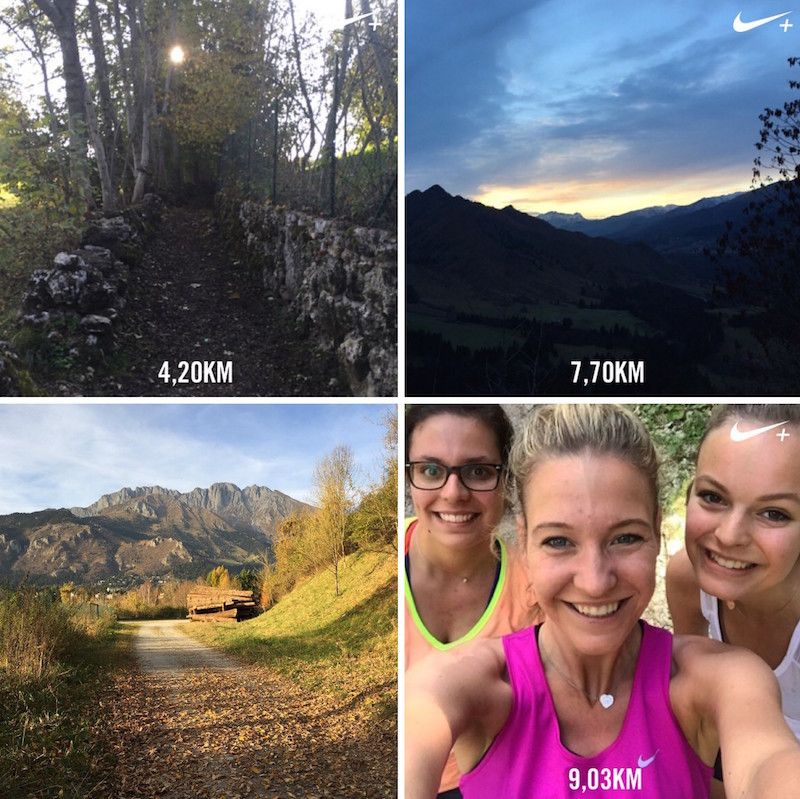 When a couple of weeks ago I read Annemerel's post about the guest blog, I felt so inspired to write one. But then, well… then I had a word doc opened for about five days without being able to write a single word. Then, after a tiring run full of deep thoughts, I finally found inspiration…
I lace up my shoes, I start running. It feels nice, I feel like I can go on for ages without any problem (what for a lie). I feel the crispy air on my arms, I watch the sunset while reaching out for the peak. There is a creamy haze this evening, which makes everything a little enchanted.
I missed long runs at sunset, on a warm summer day. I missed the sun on my skin, burning, making me sweat and desire I hadn't gone out. Because to be honest, running hurts. Running under the sun hurts even more. And trail running hurts like running, plus the fact you have to go up. Not that going down will hurt less on your knees. In any case, there is a thin line between crying out in pain and smiling for no reason.
I look at my watch, I have been running for 5k. It felt like they were more. I keep going, fast breathless. There is one last hill and I know it will hurt. At the end of the summer, when it's normally not that hot, we used to do hill training on this. I push the pace, after all, once the hill it's done the view becomes worth the effort. Once more. Legs hurt. Hamstrings are crying.
I wished I hadn't stop running for so long. Everything becomes clearer now, as if a couple of breaths into the wild can make you think and solve problems easily. I missed giving my all, like at the Nike 10K in Milan, last year, when it was so damn hot I was passing out at the 8km. I miss the excitement at the starting line of the London Royal Parks, when everything was to happen and I was wondering what I was thinking when I signed up for the race. But maybe I should sign up for another race, because can you remember the feeling of pristine joy when you cross the finish line of every race?
I missed the pleasure of running, even through the pain. A couple of metres more and we will be done. Only going down, but the sun will be set and that cold breeze will make the way back nicer. I don't need any music… there is such an atmosphere, such a silence… mountains are freedom. And I definitely have a thing for ascents.
I find myself smiling, proving myself wrong, that there is a thin line between tears and smiles.
Love,
Camilla