>
Er zit officieel een hele week op en de tweede week is ingegaan. Vandaag de eerste dag samen met mijn vriendje vrij en dat betekent normaal.. eetfeest! Ontbijten met eitje a la Remco met champignons en bieslook, lunchen met Dimsums in de stad en de hele avond in de keuken voor een heerlijke Pasta Carbonara of Steak Tartaar.
Gister was anders. Ik ontbeet met een smoothie gemaakt van aardbeien en basilicum, ik liep m'n record op de 5K, iets meer dan 26 minuten. Toen begon het dilemma, wat zullen we vandaag eens gaan doen waarbij eten niet centraal staat? Het werd spelletjesmiddag.
Maar eerst naar de stad, om spelletjes te kopen en wat 'gezonde' boodschappen bij EKOplaza en de Aziatische supermarkt. Bij de Bijenkorf kochten we Monopoly, Yahtzee en Scrabble en onderweg vonden we nog een zak bananenchips voor mij, gemaakt van banaan, plantaardige olie en zout. Dat ze zeer waarschijnlijk gefrituurd zijn in die plantaardige olie wil ik liever gewoon even niet weten.
Ik verloor met Monopoly (hoewel ik zowel de Leidsestraat en de Kalverstraat had) en het was ook niet mijn scrabble dag, maar de bananenchips waren heerlijk. 's Avonds kookte Remco voor mij Raw Vegan en dat was serieus het lekkerste wat ik in m'n detoxperiode gegeten heb. Ik heb ook gewoon een privéchef nodig!
Wat ik heb gegeten?
9.00u Glas citroensap
9.30u Smoothie Basilicum & Aardbei
13.30u Glutenvrije crackers
14.30u Soja yoghurt met aardbeitjes raw boekweitcrunch, gojibessen en agave
17.00u Bananenchips
20.30u Rijstnoedels met licht gesauteerde groenten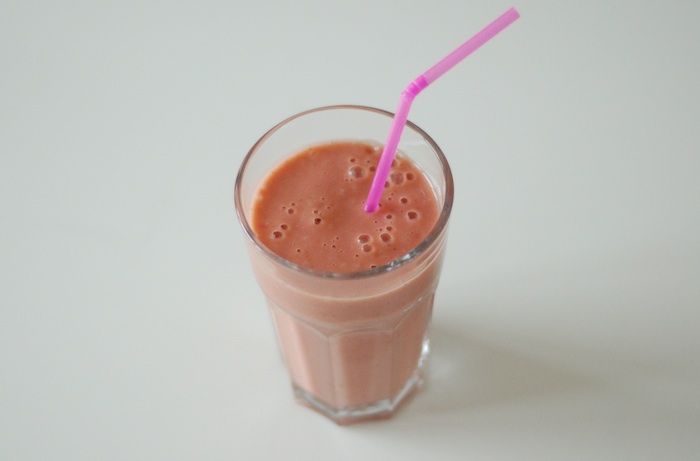 Smoothie Aardbei & Basilicum
Benodigdheden:
150gr aardbeien
125ml amandelmelk
2 handjes basilicum
Blend together & enjoy to the limit!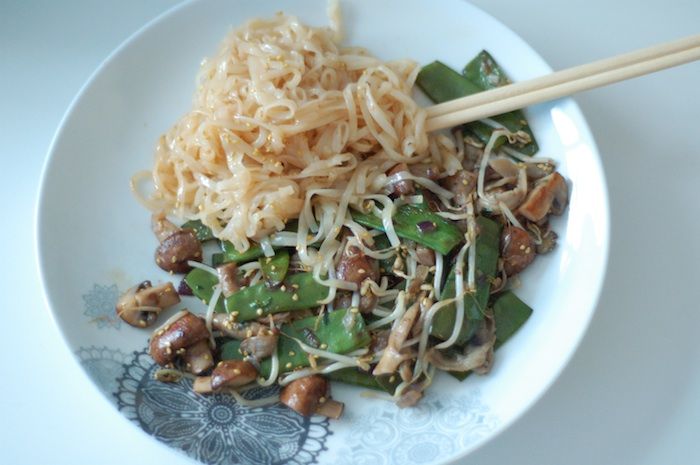 Rijst noedels met licht gesauteerde groenten
Benodigdheden:
75gr rijstnoodles
Paddestoelenmix
Peultjes
Rode ui
Taugé
Misopasta
Sesamzaadjes
Kook een pannetje water voor de rijstnoedels, als het water kookt laat je de rijstnoodles in vijf minuten koken totdat ze de juiste bite hebben (dat proef je!). Giet de rijstnoedels af en voeg een beetje misopasta toe en breng noodles op smaak (de noodles krijgen nu een fijne soja-achtige smaak). Snij de paddestoelen, peultjes en rode ui, bak licht aan in olijfolie, voeg als laatst ook de taugé en sesamzaadjes erbij. Serveer noedels en groenten samen en you have yourself a very delicious semi-raw vegan dish!
Liefs,