>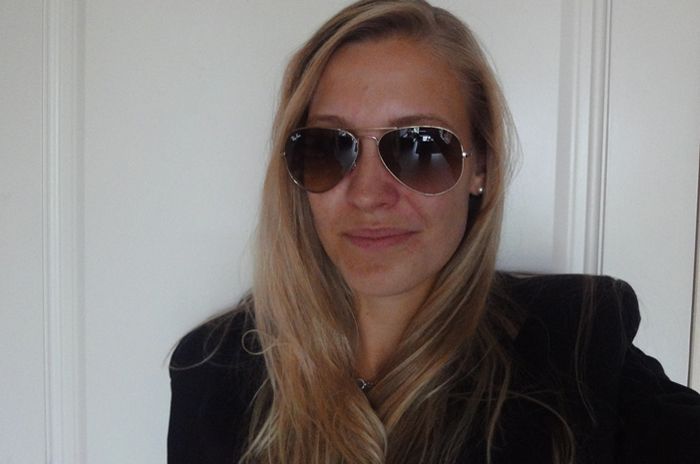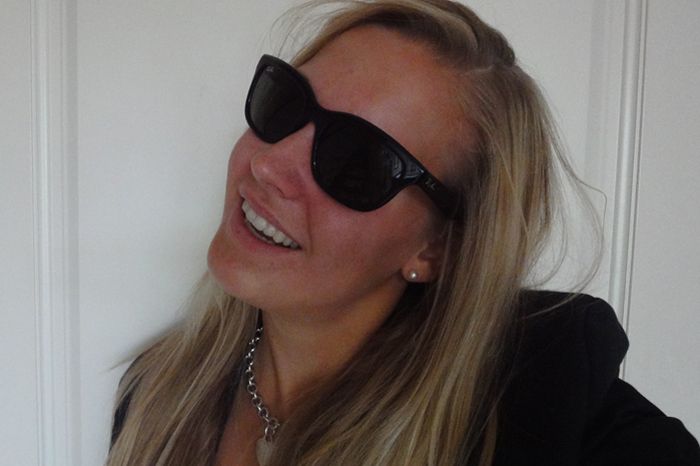 Ik stond met drie tassen in mijn hand, m'n Carrera zonnebril op m'n hoofd (ook al scheen de zon niet), ik stond op één been te balanceren omdat ik nog iets uit de auto moest halen en bukken. Mijn bril viel van m'n hoofd en ik verloor m'n evenwicht, mijn andere been raakte de grond en krak, m'n zonnebril in heel veel stukjes. Zelfs het montuur is gruwelijk gebroken. Onoperabel noemen ze dat.
Om de pijn te verzachten en niet meteen in een paniekaanval uit te barsten beloofde ik mezelf vanmiddag gelijk een nieuwe zonnebril te mogen kopen. Iets wat ik eigenlijk al maanden wil doen, maar waar nu wel een goed excuus voor is.
Onze opticien in het dorp is de beste en laat mij gewoon drie modelletjes op zicht meenemen, omdat ik nu eenmaal niet kan kiezen zonder mama's mening en… ik vraag me ook eigenlijk wel ernstig af, wat vinden jullie nu het leukste staan?
De klassieke aviators van Ray Ban, het hippe modelletje van Prada of de Wayfarer van Ray Ban? Ik probeer al een tijdje de voor en nadelen tegen elkaar af te wegen, zo kunnen de Prada en de Wayfarer in m'n haar gedragen worden, iets wat ik toch wel fijn vind. De aviators zijn zo klassiek dat ik ze over 20 jaar nog kan dragen (als 'ie met mijn onhandigheid dan nog leeft!)
Welke ik het leukste vind staan? Ik heb ze nu zo vaak gezien dat ik het echt niet meer weet. Wat vinden jullie? Jullie mogen nog tot kwart voor drie vanmiddag je mening geven, dan moet ik mijn beslissing maken en dan hoor ik liever niet meer dat je de Wayfarer leuker vind als ik de Aviator gekozen heb want dan ga ik WEER twijfelen ;-). Haha nee hoor, zo desperate ben ik nu weer ook niet!
(Ik kom er trouwens net achter dat dit niet de officiele Wayfarer is, hij is net iets anders.. maar hij staat wel leuk, toch.. dus maakt dat uit? Niet echt volgens mij.)


Conclusie: Ik ben in de auto gesprongen en veel te hard naar winkelcentrum in de buurt gereden, de echte Wayfarer gehaald and it is mine!!!!!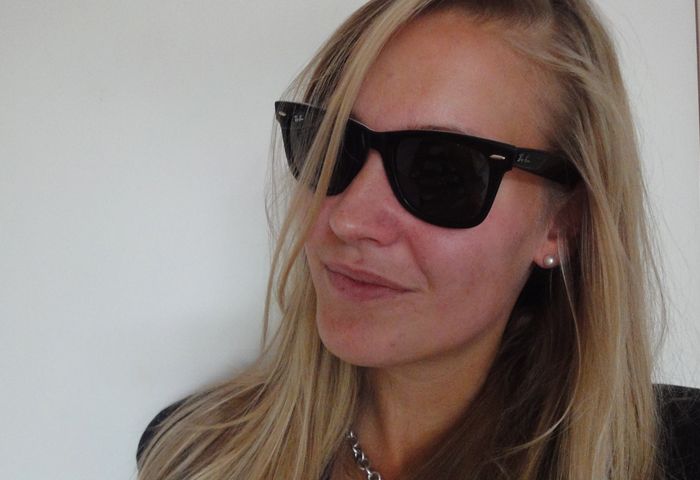 Super bedankt voor al jullie lieve reacties!!!!!
Liefs,
Annemerel
Follow my blog with bloglovin