>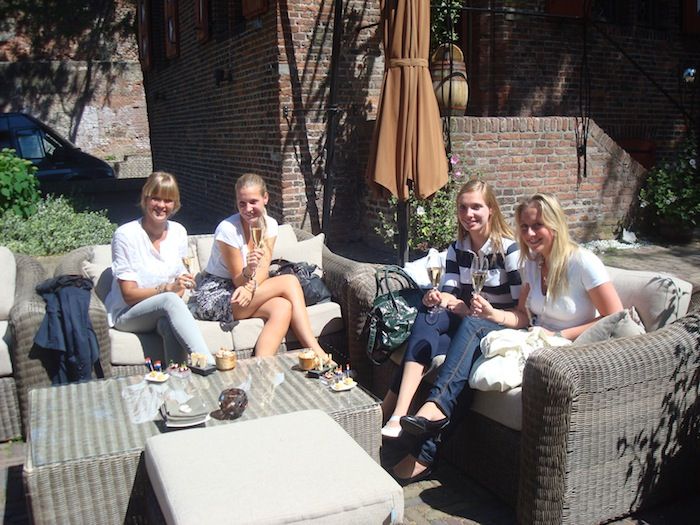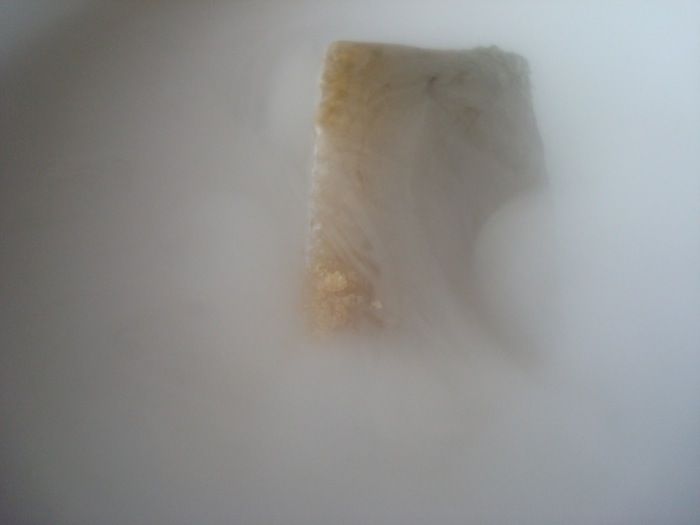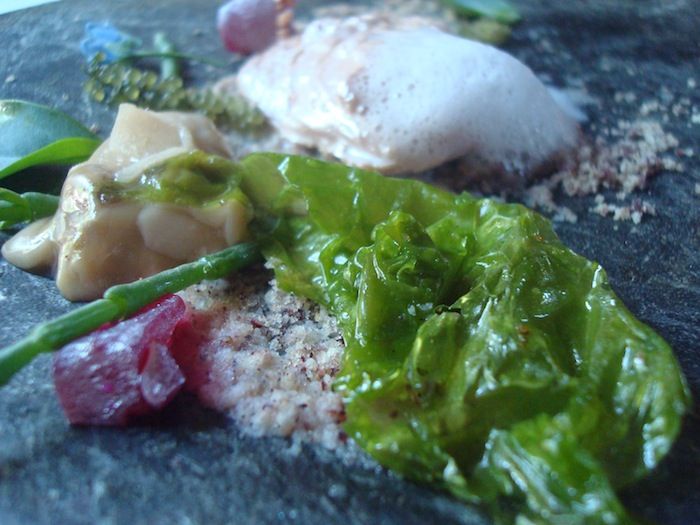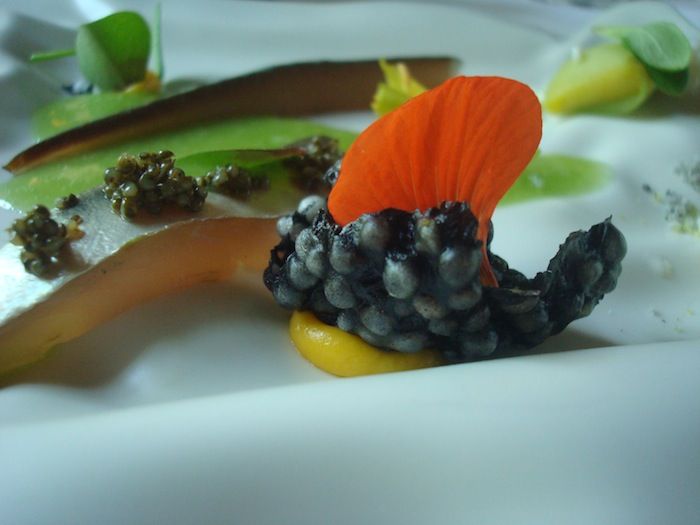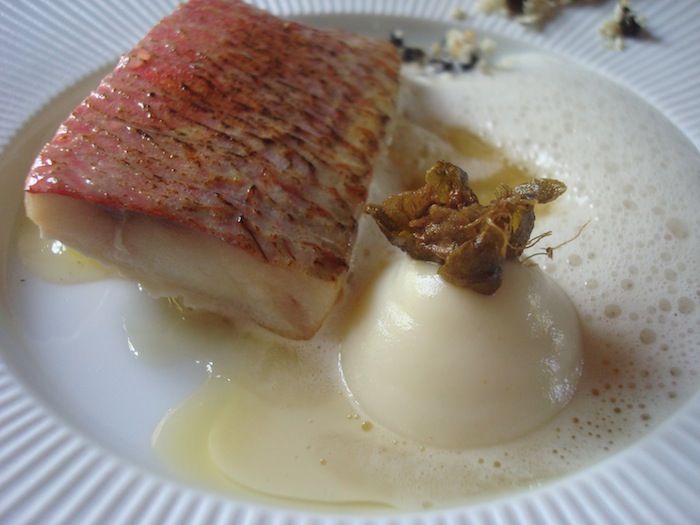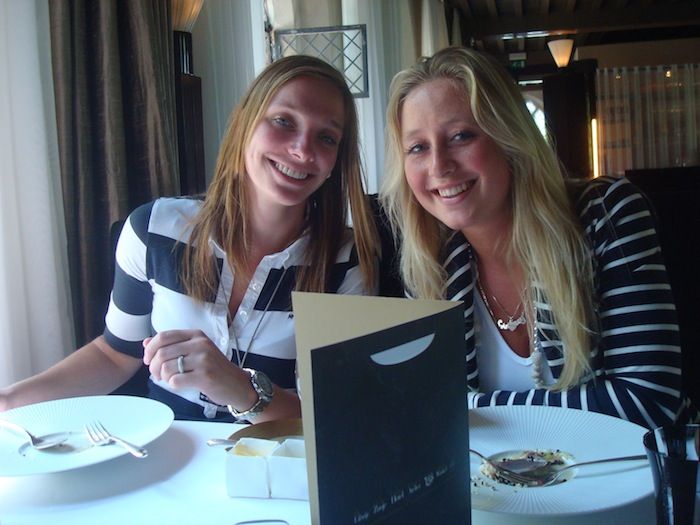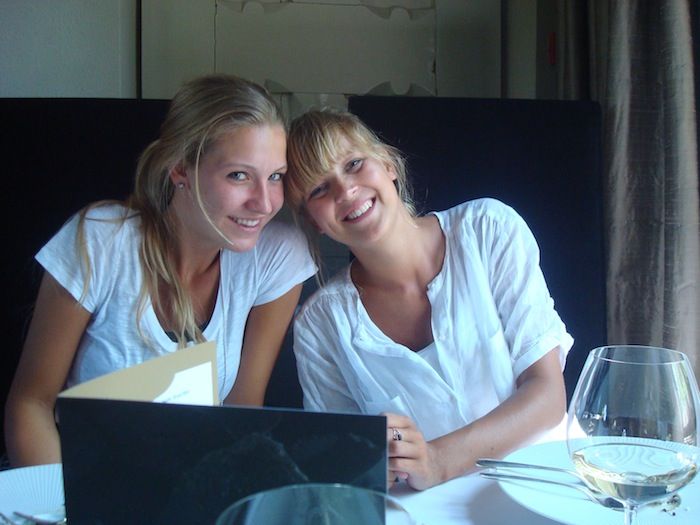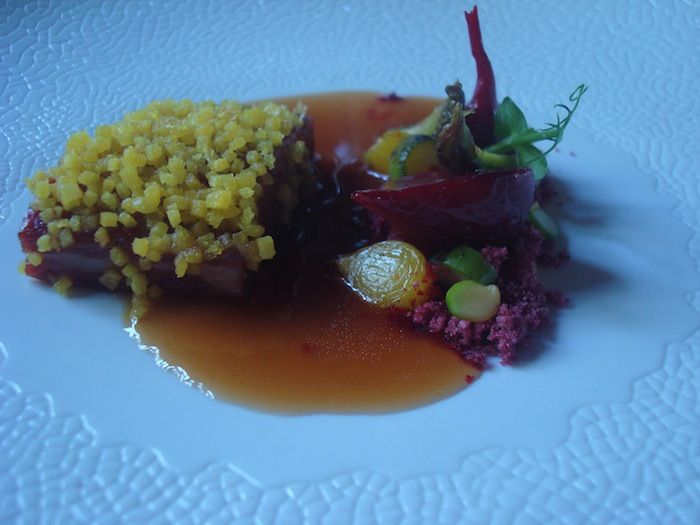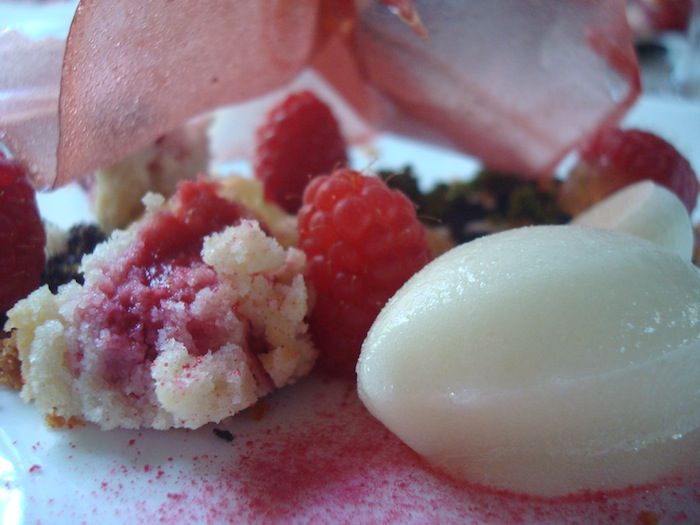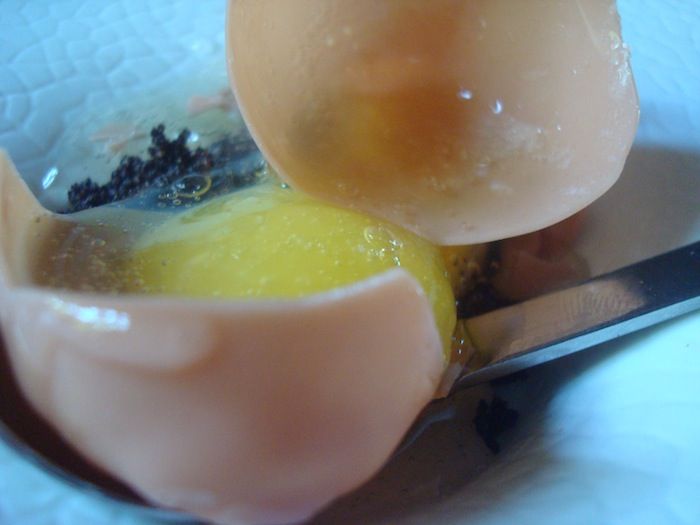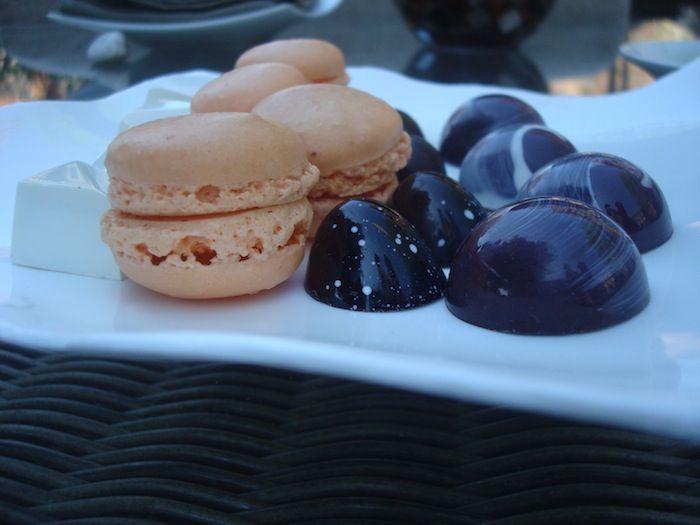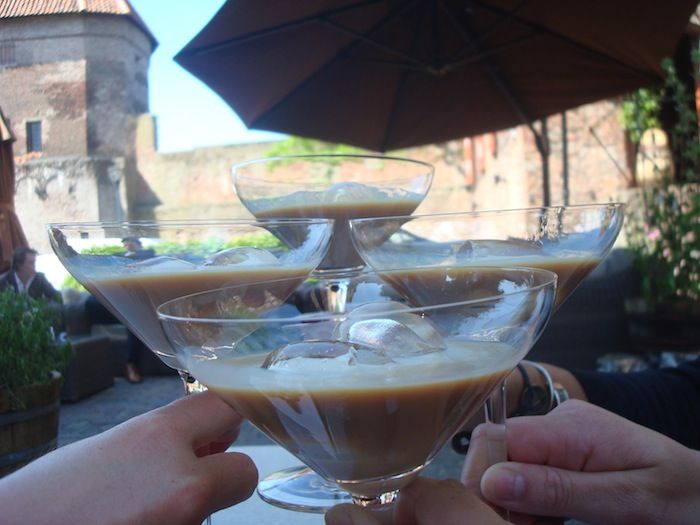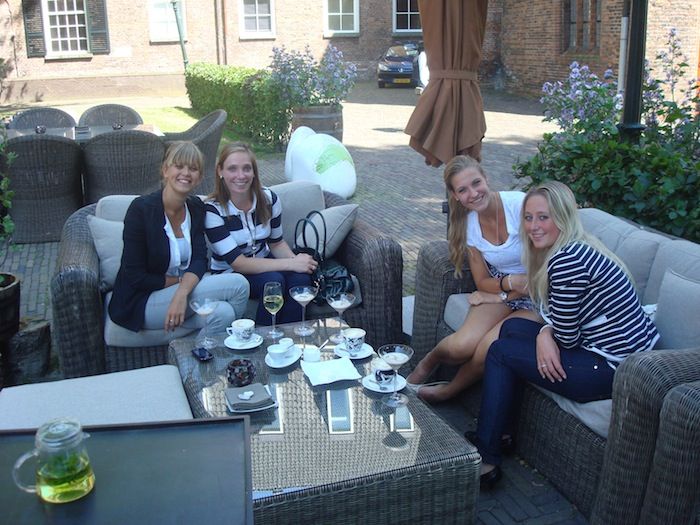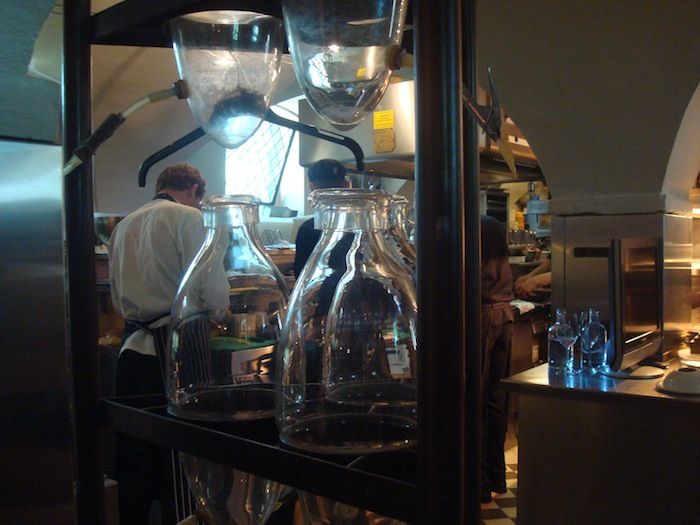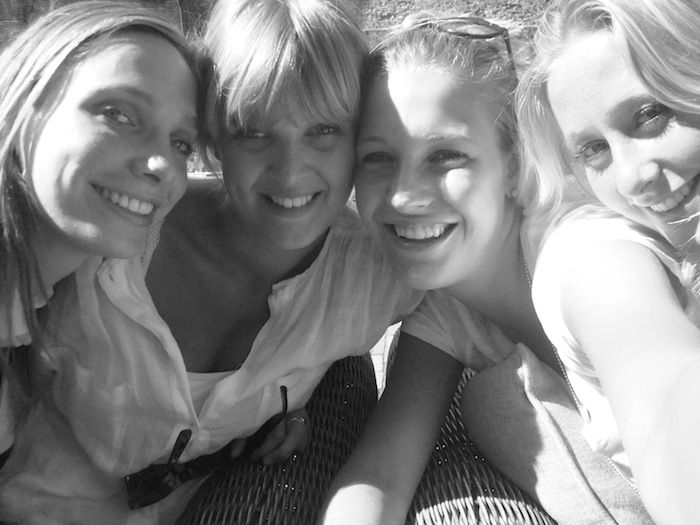 Je hebt de top en je hebt het topje van de top. Drie sterrenrestaurant Librije in Zwolle is een van die twee topjes in Nederland. Vorig jaar at ik in de culinair uit je dak week bij Librije's zusje, wel hetzelfde menu (werd mij verteld) maar een net iets toegankelijkere locatie. Dit keer was dus eigenlijk mijn eerste echte date met Librije.
Met vier blonde meiden vertrokken we vanmorgen om kwart voor negen richting Den Haag om ons vervolgens te storten in een helse treinreis (wie verzint het dat er uitgerekend vandaag een treinstoring tussen Amersfoort en Zwolle moest zijn?). Eenmaal op station Zwolle hadden wij het compleet gehad met het openbaar vervoer, maar waren wij te gammel om nog een voettocht door Zwolle af te leggen, wij startte onze decadentie en stapte in de eerste de beste taxi die ons binnen een paar minuten netjes voor het restaurant afzette.
Maar dat had ik niet helemaal door, waren we er al? Ja ik denk het wel want de deur werd al voor mij opengehouden, het leek wel alsof op een teken alle deuren van de taxi werden geopend door bedienden van het restaurant. Serieus. Die had ik niet verwacht. Strompelde ik toch mooi wijdbeens met mijn veel te korte rokje de taxi uit. Oh goedemiddag, ja we hebben gereserveerd inderdaad. Haha. Ik moet hier nog eventjes iets meer ervaring in krijgen, want de wijdbeense taxi ervaring was gênant, echt, maar al snel vergeten. Want een paar momenten later zaten wij op het terras met een glas Champagne waar je U tegen zegt en die er in combinatie met de zon er aardig inhakte.
We zaten heerlijk, kregen de eerste vier amuses, genoten nog meer.. ik was even in totaal andere wereld waar zorgen niet bestaan, echt alleen het nu telde en niks anders. Na de amuses verhuisde we naar binnen, een beetje wiebelend op mijn dertien centimeter hoge hakken probeerde ik langs Jonnie en Therese het trappetje te beklimmen. En we zaten nog niet aan tafel of ons eerste glas wijn werd al ingeschonken. Dat glas werd steeds ongemerkt een klein beetje bijgeschonken en wat kon ik anders dan de glaasjes netjes opdrinken? Als ik een beetje ga tellen kom ik op acht a negen glazen uit, wat natuurlijk echt het toppunt is, maar goed, alleen het nu telde.
We kregen de meest spectaculaire gerechtjes niet alleen ongelooflijk lekker, maar ook nog eens super mooi opgediend. De paling lag bijvoorbeeld in een kommetje vol met stoom, bij het oestergerechtje lag ganzenlever in de vorm van een oester, de makreel was zo glad dat het net een snoepje leek. En bij alles natuurlijk de lekkerste wijnen, die opzich al heerlijk smaakte, maar met het gerechtje echt een match made in heaven waren. Maar van al die wijn moet je naar het toilet en het toilet dat konden wij op onze wiebelende beentjes niet zo goed vinden. Loop ik bijna in de armen van Jonnie Boer is het enige wat ik uit weet te kramen 'waar is het toilet?' heerlijk Annemerel, echt heerlijk.
De koffie en thee dronken we weer op het terras, met een glaasje bailey's met ijs. Fouter kan niet, maar zoals ik al zei, alleen het nu telde en over foute drankjes dachten wij niet na. Wij genoten zo hard, echt bijna tranen van geluk (not even kidding!). Na ons eerste kopje koffie maakte we een tour door het restaurant en de keuken, zo leuk om te zien hoe het er in zo'n grote keuken aan toe gaat. Echt heel erg gaaf. Nog een kopje, of liever gezegd glaasje, thee (ze schenken de thee in een wijnglas, zo tof! en drinkt top!) en toen was het toch echt tijd om afscheid te nemen (en af te rekenen).
De weg terug naar het station besloten we toch maar te lopen, totdat ik er halverwege achterkwam dat mijn camera niet meer in mijn tas zat. Heel erg typisch. Wij weer terug gewaggeld, lag mijn camera nog in een kussen op een stoel, natuurlijk. Maar toen vonden we dat wij wel weer aan onze sportieve taak voldaan hadden voor vandaag en bestelden we maar weer een taxi. Oh de decadentie stroomde er werkelijk vanaf, maar dat mag.. want vandaag staan we allemaal weer keihard te werken voor ons geld en krijgen wij geen bordjes voorgeschoteld maar schotelen wij de bordjes voor..
In Den Haag besloten we nog niet genoeg gegeten te hebben en gingen we nog 'even' sushi eten bij Sumo. Na een ronde zaten we eigenlijk allemaal al bommetje vol en de tweede (kleine) ronde kregen we dan ook bijna niet op. M'n nadorst begon een beetje bij Sumo, ik kon echt niet meer stoppen met Ice Tea bestellen, haha. Ja het was een hele speciale dag :).
En nu lig ik weer thuis, in bed, met mijn macbook.. heel de dag gewerkt, morgen een tentamen dat ik niet geleerd heb, ja we houden het graag spannend!