>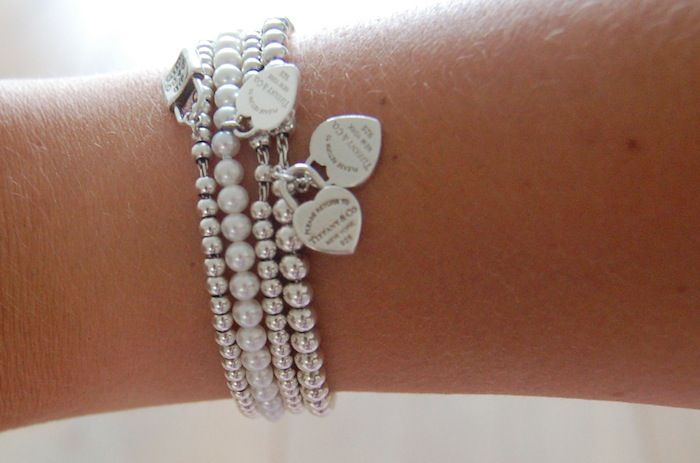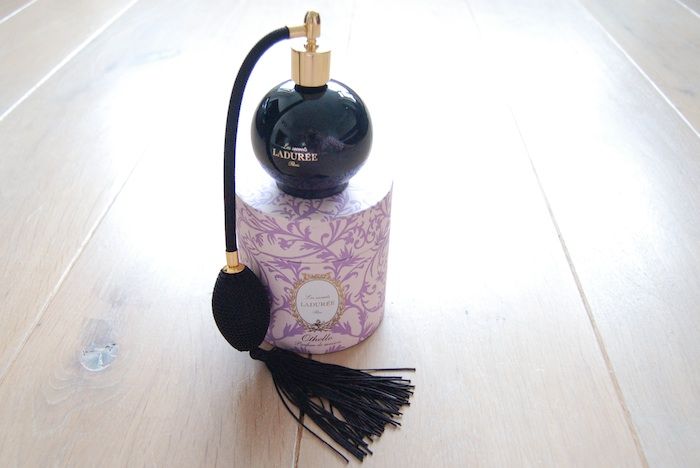 Ik hou van cadeautjes. Geven of krijgen, het geeft allebei voldoening, toch? Op een compleet verschillende manier. Maar eh, een mooie lach zien verschijnen op het gezicht van iemand die je lief is, tijdens het uitpakken van een door jou zorgvuldig uitgezocht cadeau, priceless! Goed, ik zal niet ontkennen dat ik toch ook wel heel erg leuk vind om zelf cadeautjes uit te pakken.
Dit jaar waren er eigenlijk geen verrassingen, het cadeautje van m'n vriend zocht ik bij Tiffany's uit op m'n verjaardag zelf, de tas van m'n zusje en m'n broertje wist ik niet, maar toen ik het tasje van de Bijenkorf zag wist ik het gelijk (wat iedereen heel bijzonder vond omdat ik het slechts één keer over de tas gehad had, weken geleden, en niet eens op een 'die wil ik hebben' manier, ik heb gewoon een zesde zintuig voor cadeaus raden). Het cadeau van m'n oma zocht ik ook uit op m'n verjaardag en de ring die ik van m'n ouders kreeg werd een week eerder in Berlijn uitgezocht.
Of cadeaus krijgen daardoor minder leuk wordt? Welnee! Ik krijg in ieder geval precies wat m'n hartje begeert. Goed, dat kwam er materialistischer uit dan bedoeld, maar jullie begrijpen m'n punt toch?
Wat jullie nu precies op die foto's zien? Het eerste cadeautje is het parelarmbandje van Tiffany's van m'n vriend. Vorig jaar kreeg ik de drie zilveren armbandjes, dit jaar koos ik voor het bijpassende parelarmbandje. Lang heb ik getwijfeld tussen een bijpassende ketting en dit armbandje, totdat m'n vriend zei.. ja die ketting draag je niet iedere dag, ik geef je liever iets wat je gewoon iedere dag draagt. Nou toen was de keuze snel gemaakt natuurlijk (waarom zei hij dat geen half uur eerder? Waarschijnlijk gunde hij mij m'n momentje in Tiffany's gewoon heel erg!)
Het tweede cadeautje is een luchtje wat ik van m'n oma's geld gekocht heb. Van Ladurée, van de macarons inderdaad. Het is eigenlijk een luchtje voor in huis maar ik vind dat je het ook gewoon op je kleding kunt spuiten, zolang je maar niet meer dan twee pufjes neemt, dan ga je namelijk de rest van de dag als wandelende parfumstok door het leven.
De tas is van de Bijenkorf en kreeg ik van Roos en Felix. In eerste instantie dacht ik, super leuke strandtas. Maar vanmiddag nam ik hem mee toen ik naar de fruithal ging en toen kwam 'ie toch eigenlijk ook wel heel erg goed van pas. Hij is echt groot! Strand/Boodschappentas dus! Ik zeg, deze zal van de zomer VEEL aan m'n arm bungelen.
En ten slotte de Arty ring van Yves Saint Laurent van m'n ouders. We liepen op de Kurfurstendamm in Berlijn langs Yves Saint Laurent en ik zei, ik wil naar binnen, ik heb een ring gezien en ik wil kijken of ze hem hebben. En ja hoor, ze hadden hem, en nog goedkoper dan dat ik dacht ook! Ik paste hem eerst met blauwe stenen, maar dat was toch niet zo praktisch, toen ik de witte om m'n vinger deed was 'ie gelijk helemaal van mij. Hij is werkelijk waar prachtig. Ik kan niet stoppen met staren naar m'n handen..
Zo en nu mag ik gaan sparen, want volgende maand is m'n vriend jarig en dan moet ik natuurlijk een minstens zo leuk cadeau voor hem hebben. Gelukkig zijn mijn ouders, broertje, zusje en oma in 2012 pas weer jarig, hoef ik me daar in ieder geval geen zorgen over te maken ;-)
Liefs,