>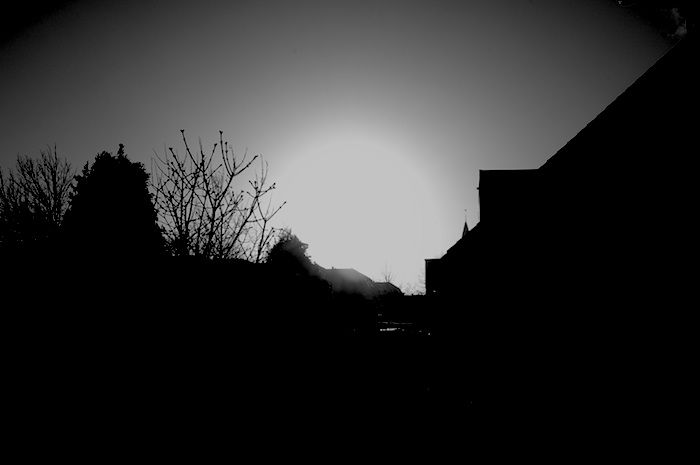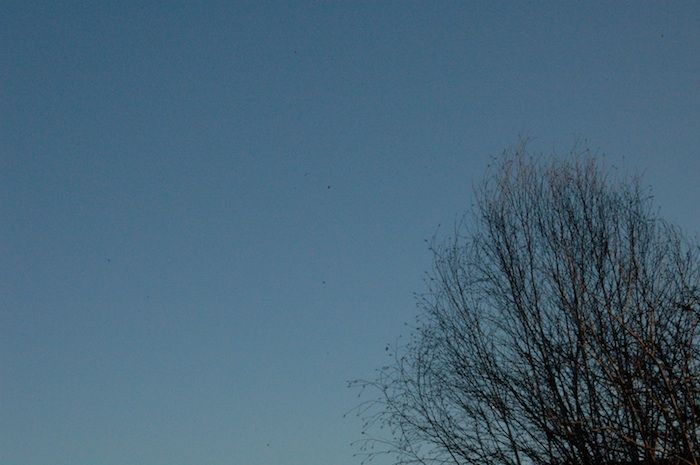 Donderdag en vrijdag stonden in het teken van werken en schrijven aan m'n stuk over outletcentra. Met behulp van een paar van jullie, mijn lezers, had ik echt enorm veel informatie. En hoewel ik niet ieders verhaal letterlijk gebruikt heb, heeft het me zeker 'in de mood' gebracht, als jullie begrijpen wat ik bedoel. Vrijdagnacht heb ik het stuk, natuurlijk op de valreep, afgerond.
Gisterochtend werd ik wakker met de meest vreselijke pijn in mijn linkerknie en rechterheup, dezelfde soort pijn, alleen op verschillende plekken. De pijn is niet onbekend, maar ik heb nooit en pijn in m'n heup en pijn in m'n knie gehad. Gelukkig regende het, dus had ik nog een excuus om m'n hardloopschoenen te laten voor wat ze waren. Ik hoopte dat de pijn in de loop van de dag zou afzakken, maar toen ik 's middags naar m'n werk ging werd het eigenlijk alleen maar erger. Het gevoel is een beetje te omschrijven als de pijn die je hebt als je even door je knie/heup zakt, kleine, maar diepe scheuten. Meest frappante van het verhaal, vooral pijn als ik even gezeten heb en daarna weer ga lopen. Iemand enig idee wat het is/wat ik er kan doen?
Vanmorgen ging het gelukkig beter. Of nou ja, toen ik wakker werd niet, ik lig namelijk altijd met mijn knieën tegen mijn neus aan te slapen, de ultieme foetus-houding dus. Maar nadat ik twee uur in bed met gestrekte benen oude Gossip Girl afleveringen had gekeken ging het eigenlijk prima! En de zon scheen zo mooi fel en de frisse lucht lonkte naar mij. Dus ik stok de stoute hardloopschoenen aan en liep 11km, volgens m'n schema (iedere week een kilometertje meer, 13 maart city-pier-city halve marathon!). Het ging niet zonder slag of stoot, maar toen ik thuis kwam had ik nergens meer last van. Even serieus? Kan ik nu dus juist beter doorrennen of … ?
Deze week maar eens een date met m'n huisarts, kijken wat hij er van zegt. De ene dag zo'n pijn dat de tranen in je ogen schieten, de volgende dag na 11km hardlopen nergens meer last van. Ook wil ik vragen of hij me misschien kan doorverwijzen naar een voedingscoach. Ik probeer me zelf te onderwijzen op het internet, maar het werkt niet, want iedere website spreekt de ander weer tegen. Wat kan nou wel, wat kan nu niet? Ik wil gewoon duidelijke regels van iemand met een papiertje en ervaring, want…..
De suiker ga ik echt proberen te laten staan, ik heb namelijk de hele week GEEN hoofdpijn gehad. Terwijl ik normaal al op stond met een vage bonk in m'n kop. Of ik nu om 7.00u op stond of pas om 10.00u, om 12.00u of om 8.00u, ik werd altijd wakker met een hamer in m'n hoofd en dat is in 2011 (op de eerste dag, m'n brakke dag, na) nog niet voorgekomen. Hoera!
Of ik ben afgevallen? Ten eerste vind ik dit op het moment absoluut niet belangrijk. Ik voel me goed, m'n kleding past, ik ben over het algemeen wel tevreden. Ten tweede, ik zou het niet weten.. ik ben sinds april niet meer op de weegschaal geweest. Ik heb dat ding verbannen uit mijn leven want wat heb je er nu eigenlijk aan? Ik krijg m'n broek dicht, dat zegt toch genoeg?
Liefs,