>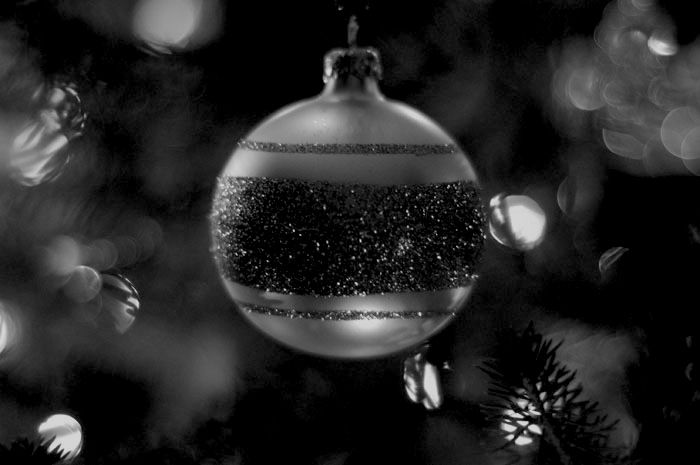 Kerstavond was weer een ouderwetse schranspartij. Ik had eigenlijk al genoeg tegen zessen, toen ik alleen nog maar stokbroodjes met zalm en knoflookboter had gegeten (dat laatste doe ik trouwens ook nooit meer, hallo afgrijselijke adem de day after!) Ik gaf m'n cadeautjes, maakte iedereen gelukkig, wat mij erg gelukkig maakte. Ik opende de cadeautjes die ik voor mezelf gekocht had, presteerde het om bij ieder cadeautje heel erg verbaasd en gelukkig te kijken (Kookboek Nigella Lawson – Express, OPI nagellak – Take The Stage & Parfum Versace – Bright Chrystal). M'n moeder verblijde me met het boek wat ik al zes weken wil lezen, De Ontdekking van de Hemel.
Om acht uur kwam de soep met eend, de kalkoen, en de boontjes met spek, en de aardappeltaart, en de appelmoes, en de perzikjes, en de cranberry en daarna zat ik toch echt wel vol en kon er alleen nog maar een lekker frambozensorbetijsje achteraan glijden.
Vriendje en ik zouden boven even 'uitbuiken', vielen natuurlijk in slaap, in mijn eenpersoonsbed, fully dressed. Werden om acht uur 's ochtends wakker (met die verschrikkelijke knoflookadem), konden amper opstaan van onze heerlijke verkrampte slaaphouding, maar het ging.
Nu mag ik mijn werkoutfit uit de kast halen, m'n make-upgezicht opzetten en naar beneden voor het kerstontbijt. Ik heb nog precies een uur, dan mag ik op mijn werk verschijnen. Maar ach, weet je, dat overleven we ook gewoon wel weer. Uiteindelijk is het gewoon gezellig, het is nu alleen een beetje pijnlijk omdat m'n vader en moeder vanavond weer zo'n lekker kerstdiner gaan maken en ik daar dus niet van kan genieten.
Morgen is m'n schoonfamilie aan de beurt. Vandaag m'n gasten (brunch, high tea en diner, hell to the yeah!)
Fijne Kerst lieve lezers!
Liefs,