"Het is volgens mij wel weer eens tijd voor een lekker zomers receptje. Dit recept komt van Sophie, van het blog 'Embrace Your Health'. Het is een heerlijk ontbijtje of tussendoortje met mango en tropische vruchten. Ziet er heerlijk uit Sophie, zeker de moeite waard om eens te proberen."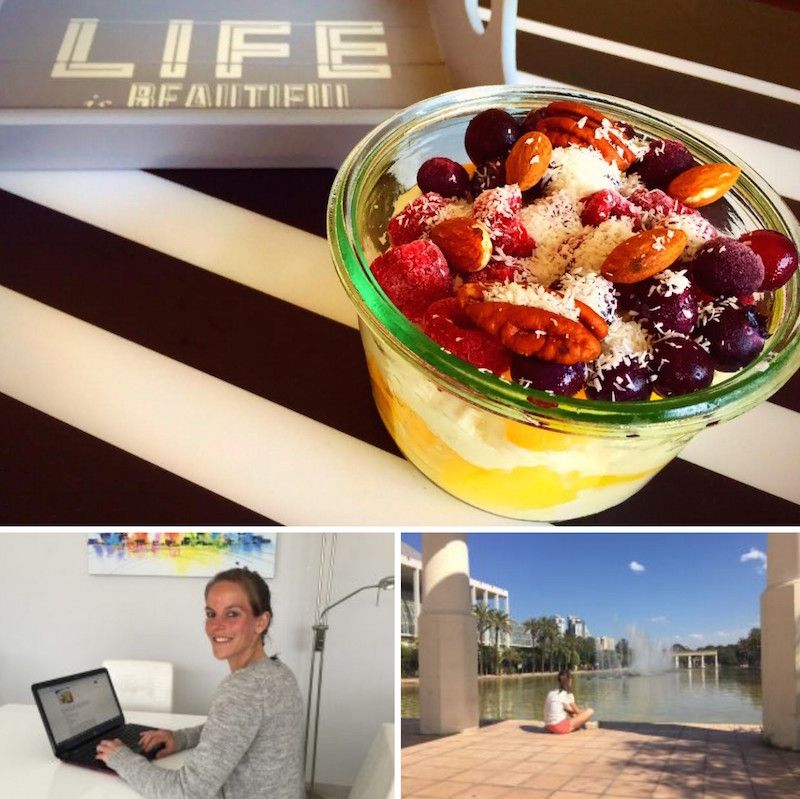 Hmmm zon, warmte en zomer! Van mij mag iedere dag het zonnetje wel schijnen! En als dit niet zo is, dan probeer ik zelf de zomer wel in huis te halen. Bijvoorbeeld met dit tropisch yoghurtje. Heerlijk met mango, een tropische vrucht . Wist je dat mango's super gezond zijn? Zo heeft het eten van mango een positieve invloed op je huid. Je huid wordt zachter en daarbij ook minder dof. En dat willen we allemaal wel toch!
De yoghurt en het zomerse fruit samen met de zachte en zoete smaak van de kokos en de extra bite van de noten, vormen samen een erg lekkere combinatie. Wanneer je dit eet, waan je jezelf sowieso op een zonnige plek! Heerlijk om even weg te dromen..
Wat heb je nodig voor 1 persoon:
– 200 – 250 gram Griekse yoghurt 0% vet
– 1/2 mango (in stukjes)
– frambozen & blauwe bessen (eventueel uit de diepvries)
– handje ongezouten amandelen & pecannoten
– Kokosrasp
Doe de helft van de yoghurt in een (weck)potje of in een schaaltje en doe hier de in stukjes gesneden mango bovenop. Schep de rest van de yoghurt hier bovenop. Strooi hierover heen de frambozen, de blauwe bessen en de noten. Maak het af met de geraspte kokos.
Zo simpel kan het zijn! En nu lekker genieten. Enjoyyy!
Liefs,
Sophie