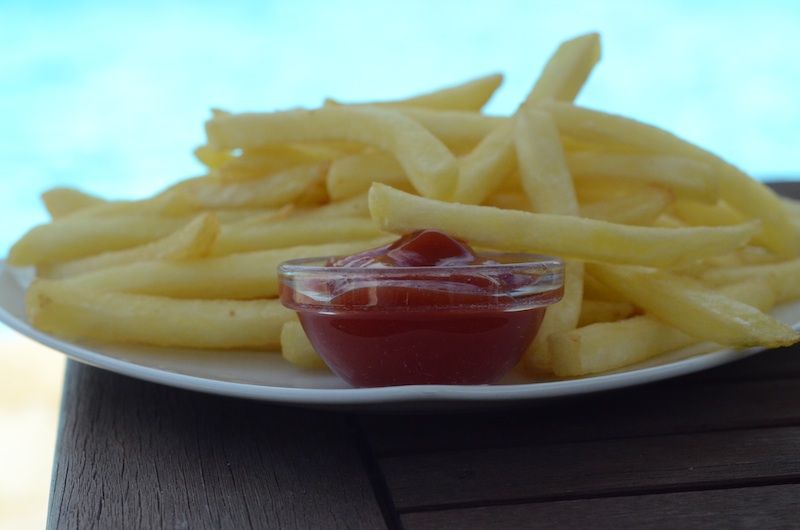 "Zeg Annemerel, eet jij eigenlijk nog steeds zoveel salades? Eet je nog steeds maar twee eieren per week? Eet je nog steeds geen suiker en laat je alle frisdranken staan? Zijn grote hoeveelheden noten nog steeds jouw enige cravings? Nee, nee… Nee, nee & NEE!"
Ik liet de teugels even een klein beetje vieren en ja.. dan geef je me een vinger en dan neem ik een hele hand. Ik kreeg het druk en stond het toe, ik kreeg het nog drukker en vergat het gewoon bijna. Ik at iedere avond pasta's of aardappels doordrenkt in vet. Vijf van de zeven dagen van de week begin ik de dag met twee gebakken eieren. 's Avonds eet ik gerust een zak chips en ik eet weer magnums in plaats van Solero's. Ik heb m'n Nespresso machine herontdekt, ik heb de cola weer gevonden en oh natuurlijk, gister ging ik wel heel erg ver. Ik dronk een blikje Red Bul, ik was zo moe en proefde toch niks en het idee van dat energieshot was eigenlijk best aantrekkelijk. Damn you.
Het is gek, want gezond eten vind ik eigenlijk net zo lekker, als het niet lekkerder is. Maar om de een of andere bizarre reden lijkt ongezond eten toch altijd makkelijker. Maar waarom?
En nu? Vandaag ben ik in ieder geval al goed begonnen met een verse smoothie van kiwi, aardbei en mango. Maar er was geen amandelmelk in huis, geen banaan en ook geen spinazie, dus de honger zal snel wederkeren. Ben ik bang. En dan? Nou in ieder geval geen frisdrank, chips of koekjes. Vanavond mag ik heus wel een pastaatje, als ik m'n 2 ons groenten ook maar binnen krijg.
En als me dat niet lukt? Ja dan zullen we toch weer een goed gefundeerd plan op moeten stellen, want ik merk het aan alles. Die sniffels, die lamlendigheid, iedere dag moe wakker, meer stress, een gejaagd gevoel.. Bluh.
Liefs,
Annemerel
Follow my blog on Bloglovin