>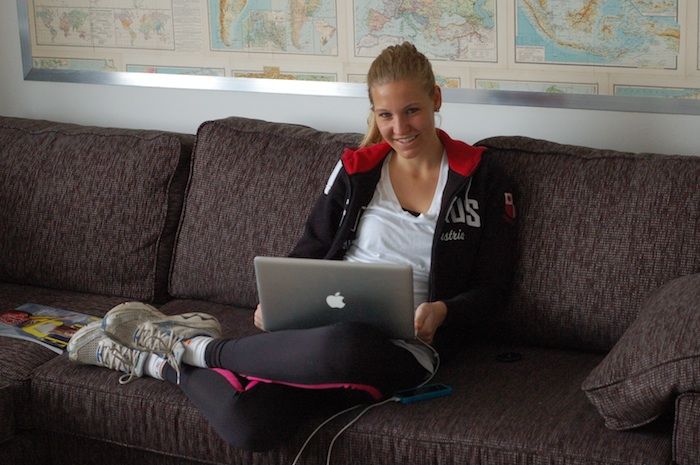 Drie uur voor de start, en ik voel me rustiger dan dat ik me de afgelopen dagen voelde. Gisteravond had ik een feestje van m'n schoonfamilie (waar ik heel netjes water dronk en om elf uur al vertrok) en daar zat ik ineens naast een jongen van een jaar of dertig die vandaag ook z'n eerste halve marathon ging lopen. Oh en zijn trainingstijden verschilde niet eens zoveel met die van mij..
Even later bleek dat er aan mijn tafel nog twee CPC veteranen te zitten.. Eindelijk eens echt met mensen praten die er iets van af weten. Doordat ik nooit samen met iemand getraind heb en ook nooit online met fanatiek hardlopers intensief contact heb gehad, heb ik er eigenlijk altijd alleen voorgestaan. En dat is helemaal niet erg, want ik doe hardlopen vooral voor de ontspanning en ontspannen doe ik graag alleen. Maar voor zo'n wedstrijd als de halve marathon is het best fijn om antwoord op vragen te krijgen als 'wat nu als ik moet plassen' of 'zijn er ook wel eens mensen die uitvallen?'.
Goed, ik ga nu rustig aan m'n tas inpakken en richting de plek des onheils. M'n startbewijs heb ik niet ontvangen dus ik ga eerst maar eens op zoek naar de helpdesk, stel je voor.. sta ik straks niet aan de start omdat ik geen startbewijs heb ontvangen. Seriously.
Bedankt voor al jullie lieve 'steun' de afgelopen maanden.. als ik vanmiddag zou mogen speechen, dan zou ik jullie naast  m'n familie en vriendinnetjes heel erg willen bedanken! You keep me going!
Liefs,