>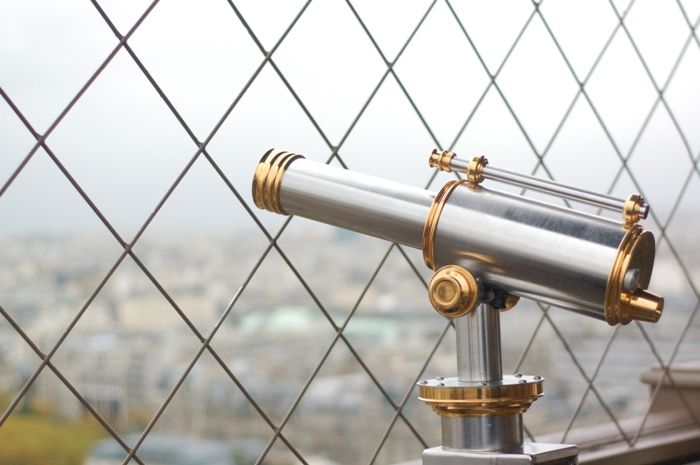 If only I could take a sneak peek into my future…
Oh wat kreeg ik veel vragen over m'n vriendje! Maar m'n vriendje is liever niet het onderwerp op m'n weblog en dat respecteer ik. Zelf vind ik het ook heel fijn om dat stukje van mezelf nog een beetje privé te houden. Een foto zit er niet in meiden, maar hier zijn de basics:
Wie is jouw vriendje?
Mijn vriendje is 26, we zijn al bijna twee-en-een-half jaar samen, maar hebben na de eerste negen maanden een pauze van zo'n vier maanden gehad en zijn sinds september 2009 echt-echt-echt samen. Ik heb hem leren kennen bij Elzenduin, waar hij al eerder werkte dan ik. Het was zeker geen liefde op het eerste gezicht, maar haat en liefde ligt dicht bij elkaar zeggen ze toch? Op een gegeven moment maakte mijn (onze) gevoel(ens) en bocht van 180 graden en toen was het
on.
Remco (de naam van mijn significant other) is bij Elzenduin de maître, wat wil zeggen dat hij de leiding heeft over het restaurant, als ik in de bediening werk is hij dus mijn baas. En verder heeft hij een grote liefde voor privacy en heeft 'ie geen enkel account op een social media website. Dus eh, zoeken op Facebook/Hyves/Twitter/LinkedIN heeft weinig zin ;-).
En nu verder met de andere vragen…


Waar ga je met je vriend samenwonen?
In een leuk topappartementje in een typisch Haagsportiekje in Den Haag Zuid-West
Hoe ga je het samenwonen betalen, aangezien je geen baan hebt?
Ik verdien m'n geld bij Elzenduin, ik zal er geen miljonair van worden, maar dat heeft ook wel iets te maken met mijn uitgavenpatroon. Het huisje is niet van mij, maar van m'n vriend, we delen de kosten. Maar ik betaal geen huur en alles in huis is van hem. Dat leek ons de beste oplossing. Ik ben nog zo jong en ik wil me niet verbonden voelen door een huis, maar het zou ook onzin zijn als ik niet bij hem ging wonen want ik moet toch een keer het huis uit en ik zal toch negen van de tien keer bij hem zijn.
Weet je al wat voor inrichting je wil in het huisje?
Nou, het is dus niet MIJN huisje, maar het huisje van m'n vriend, dus we doen alles in overleg. Ik denk dat het strak gaat worden, met wat romantische items als een mooie barokke spiegel boven de open haard. We willen sowieso geen kleur op de muren of in onze meubels.
Wat vinden je broertje en zusje er van dat je het huis uit gaat?
M'n broertje is zelf al meer dan twee jaar het huis uit (die ging op z'n zeventiende al!) dus die heeft er weinig over te zeggen. Wat m'n zusje ervan vind weet ik eigenlijk niet zo goed.. wacht ik vraag het haar "Op sommige punten vind ik het heel fijn, maar ook wel op sommige punten niet… gewoon, je weet wel, met kleding enzo en dan heb ik geen laptop meer om liedjes op mijn iPod te zetten." Ze gaat me heus wel missen, dat weet ik zeker!
Wat zou je voor huisdier willen als je op jezelf woont en waarom?
Geen! Ik ben allergisch, heel erg zelfs! Ik krijg zelfs al jeuk als er iemand naast me zit die net met een kat gespeeld heeft. Daarbij ben ik ook vrij angstig. Omdat ze zo onberekenbaar zijn. Als het MOEST zou ik voor een lief klein pluizig hondje gaan en dan zou ik hem Takkie noemen. Maar het probleem met kleine hondjes is dat die ook uitgelaten moeten worden en dan komen er ongetwijfeld grote honden op mijn hondje af en dan krijg je die drama's!
Wil je kinderen en hoe zou je ze noemen?
Ja! Twee het liefst. Een jongetje en een meisje. Ik wil eerst een jongetje en dan een meisje, want dan kan de jongen het meisje beschermen als ze uit gaan. Ik zou voor een naam gaan die zowel nationaal als internationaal uitgesproken kan worden, zoals Sophie, Juliette, Sem, Julian.
Waar zou jij het allerliefst willen werken, gokje Vogue?
Goed gegokt! Haha, Vogue is de hemel voor mij. Nu zal dat ook wel een klein beetje een droombeeld zijn, maar ik houd die illusie graag in stand.
Hoe zie jij jezelf in tien jaar? Qua werk, gezin, passies?
Als redactrice bij een groot tijdschrift, of als freelancer (met veeeeel opdrachten!). Ik heb een lieve vriend, misschien wel dezelfde als ik nu heb (maar ik ga niks jinxen natuurlijk!), en misschien is die vriend dan al wel m'n man, want trouwen wil ik zeker. Ik wil ook graag kindjes, over een jaar of tien lijkt het me wel leuk om daar aan te beginnen (alsof het leven zo te plannen is, ik bedoel natuurlijk, op dit moment lijkt me dat het meest ideale).
Liefs,