Officieel is het natuurlijk 12 days of Christmas en 8 days of Hanukkah, maar dat is slechts een detail. Van 19 tot en met 26 december geef ik graag wat cadeautjes weg. Gewoon, om jullie te bedanken voor al jullie bezoekjes en reacties het afgelopen jaar. De winnaar van de complete make-uplook van GOSH is @Tessaklop! Congrats Tessa!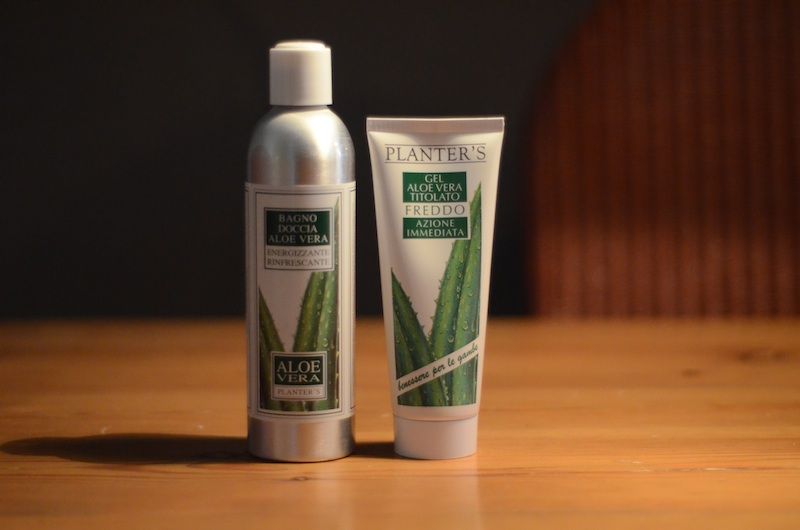 Kennen jullie Planter's al? Het is een merk met natuurlijke verzorgingsproducten uit Italie. De missie van Planter's is ons helpen de helende eigenschappen die de natuur te bieden heeft, voor ons lichaam, huid en haar te gebruiken. In de producten wordt uitsluitend gebruik gemaakt van natuurlijke ingrediënten, vooral Aloe Vera speelt een grote rol in de producten van Planter's. Ik heb zelf van de zomer een hele fijne shampoo gebruikt van Planter's en een spray om mijn haar tegen de zon te beschermen. De producten van Planter's zijn in Nederland te koop bij SOAP Treatment Store en online in de webshop van SOAP.
Vandaag mag ik twee producten van Planter's weggeven. Een hele fijne douchegel met Aloë Vera en daarnaast, geen bodymilk, maar een bodygel die je net na het douchen aanbrengt. Natuurlijk met pure Aloë Vera dat de huid verzacht en voedt.
Winnen? enige wat je daarvoor moet doen is even een reactie achterlaten onder dit bericht en een tweetje de wereld insturen dat je mee doet met 8 days of Christmas @ http://annemerel.com ! Morgen om 12.00u kies ik de winnaar (random) en maak ik de winnaar bekend in het bericht van de volgende winactie en op twitter! Good luck chicks!
Liefs,
Annemerel
Follow my blog on bloglovin