>
Soooo, de eerste dag zit erop! Of het zwaar was? Tussen 15.00u en 18.00u was het een hel en om 23.00u kreeg ik ook verschrikkelijke honger en heb ik tegen de regels in een handje amandelen genomen, maar ja.. als je pas om 2.00u naar bed gaat… Oh en of ik lekker gegeten heb? Heerlijk. Hoe ik me voel? Prima.
M'n dag begon met iets wat ik al maanden niet gedaan had, ik ging op de weegschaal. De dag ervoor had m'n moeder er één voor me gekocht, eentje die ook vet en vochtpercentage aan geeft. Ik ben eerlijk gezegd nog steeds tegen weegschalen, maar als ik die cleanse echt goed wil onderzoeken, dan moet ik die weegschaal ook maar gewoon doen. Ik wil hier best m'n gewicht, vet- en vochtpercentage met jullie delen, maar ik weet ook dat ik dan zeer waarschijnlijk heel erg veel negatief commentaar ga krijgen. Ik durf het dan ook eigenlijk niet te doen.. Laat ik het zo zeggen, de weegschaal gaf een prima gezond gewicht aan, m'n vetpercentage zat aan de goede kant van 'gezond', evenals m'n vochtpercentage.
Goed, wat heb ik gisteren gegeten?
9.00u: 2 glazen water met sap van 1 citroen
10.00u: Smoothie van amandelmelk en framboos
12.00u: Raw Food Nakd Pecan Bar
14.30u: Komkommer / Avocado soep
16.00u: Handje gemengde noten
17.00u: Appel
19.00u: Pad Thai Noodles & Salade
23.00u: Handje rauwe amandelen
De recepten: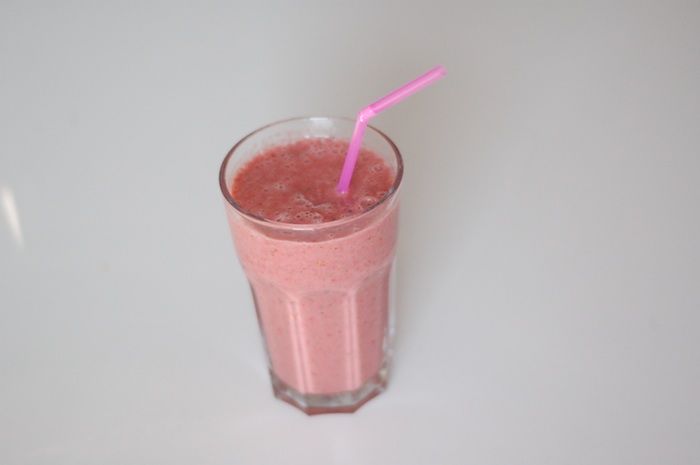 Amandelmelk & Frambozen smoothie
Benodigdheden:
1 banaan
100gr frambozen
100ml amandelmelk
Handje verse basilicum
Doe alle ingrediënten in de blender, et voila! Is er iets makkelijker?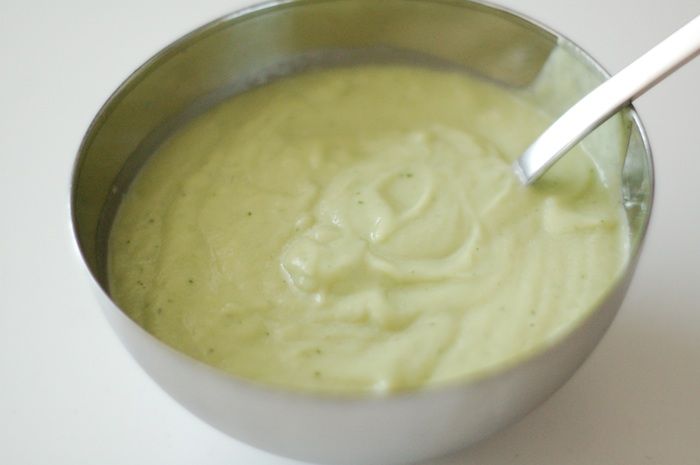 Avocado / Komkommersoep
Benodigdheden:
1/2 avocado
1 komkommer
1/2 limoen
Snufje zeezout
Handje basilicum
Chop de avocado grof, maak de komkommer schoon en chop grof, doe de ingredienten in de blender met het sap van een halve limoen en de zest van een halve citroen, snufje zout toevoegen, de basilicum, blenden, et voila. Heerlijke frisse, maar romige soep.
Pad Thai Noodles
Benodigdheden:
Glutenvrije Pad Thai Noodles
Champignons
Selderij
Lente ui
Rode ui
Prei
Gember
Citroen
Peper
Zeezout
Kook de noodles en bak de champignons heel eventjes aan. Snij ondertussen de groente fijn, of grof, hoe je het zelf lekker vind. Als de noodles gaar zijn roer je de groenten en de champignons door de noodles. Voeg het sap van de citroen en gember, de peper en het zout naar smaak toe. En geniet :)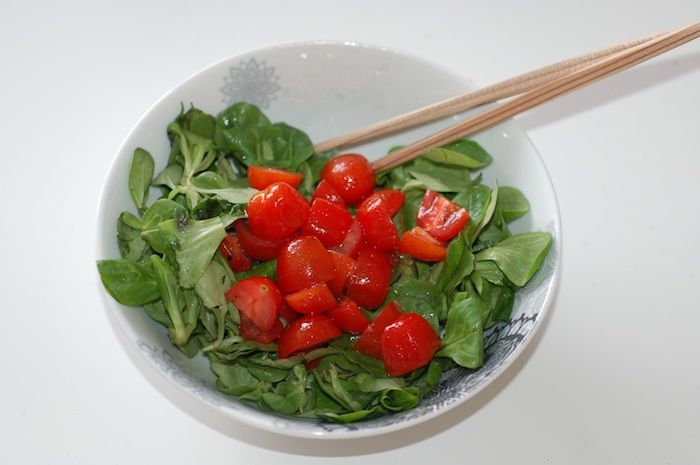 Salade met zoete tomaatjes
Benodigdheden:
Veldsla
Roma Tomaatjes
Peper
Zout
Olijfolie
Basilicum
Agave siroop
Snij de tomaatjes fijn en marineer met olijfolie, agavesiroop, peper en zout. Was de veldsla en de basilicum, voeg de tomaatjes en het mengsel van agave & olijfolie aan de sla toe en indulge!
Liefs,