>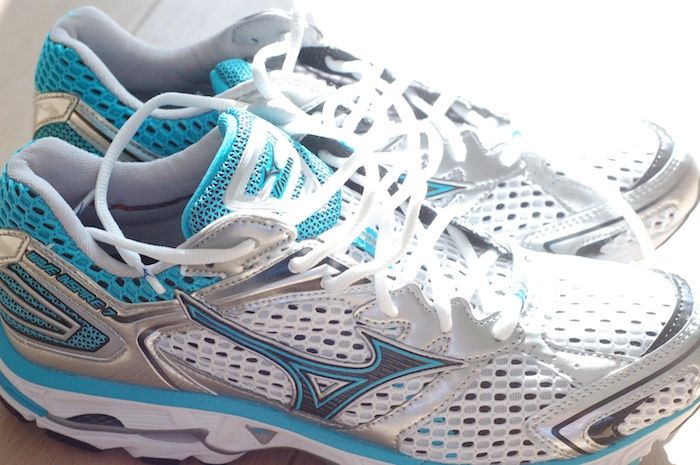 Een ander probleem, dat eigenlijk samen komt met
te veel willen
is:
Te snel willen.
Ik wil dus niet alleen veel, ik wil het allemaal ook heel erg graag snel.
En dat is me helaas een klein beetje te veel geworden. Met hardlopen wel te verstaan. De afgelopen tien dagen heb ik slechts één rustdag genomen. Ik liep de ene dag met m'n zusje op een rustig tempo, de volgende dag snel, sneller, snelst in m'n eentje. En nu.. zit ik verplicht met een zak ijs op de binnenkant van mijn linkerscheenbeen. Shin Splints noemen ze dat.
En waarom is het ook altijd zo, dat als je iets even niet mag, dat het dan ineens een stuk interessanter lijkt? Ik hou van hardlopen hoor, begrijp me niet verkeerd, maar ik moet me er vaak toch wel een klein beetje toezetten. Nu echter, lig ik met m'n been omhoog, af en toe m'n voeten te flexen zodat ik de spier een beetje train (schijnt goed te zijn) en ik wil niets liever dan hardlopen. De psyche, raar verschijnsel.
Maar dat te snel willen, dat is eigenlijk helemaal niet goed, want het zorgt er (bij mij in ieder geval) voor, dat ik ook sneller opgeef. Als ik iets wil, en het lukt me niet snel genoeg, dan wordt het weer vergeten, om een half jaar later weer opgepoetst te worden, om vervolgens hetzelfde traject nogmaals te doorlopen, en dan zit je zomaar ineens in een vicieuze cirkel.
Frans leren bijvoorbeeld, ik dacht dat ik in drie dagen wel een paar zinnetjes zou kunnen formuleren. Maar nee, ik heb geen talenknobbel en die zal ik nooit meer krijgen ook. Ik zal toch echt gewoon hard en veel moeten oefenen. Ik zal moeten leren dat sommige dingen nu eenmaal tijd nodig hebben en ik zal nog meer moeten genieten van de weg er naar toe.
Want zoals mijn grote (guilty pleasure) idool Miley Cyrus al zong..
There's always gonna be another mountain,
I'm always gonna wanna make it move,
Always gonna be an uphill battle
sometimes I'm gonna have to lose


Ain't about how fast I get there,
Ain't about what's waiting on the other side,
It's the climb


Geef toe, dit geeft toch best wel wat inspiratie, ook al komt het van Disneysterretje?
Liefs,