>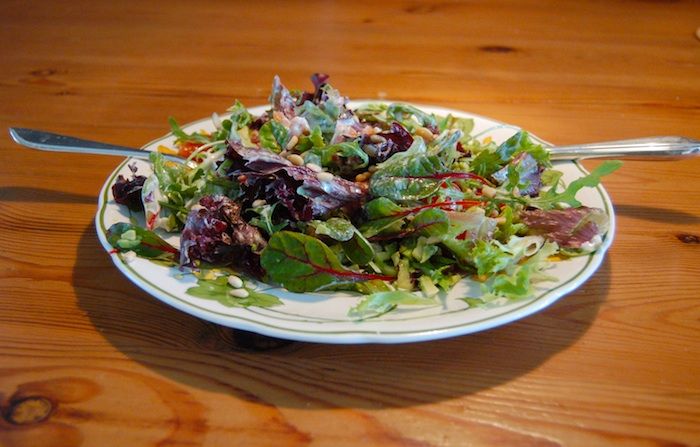 Ik hou van salades. Niet alleen omdat ik geen makkelijkere maaltijd ken om te bereiden, of omdat het gezond is, maar omdat ik het oprecht,
echt
lekker vind. Lekkerder dan patat met pindasaus, mits met de juiste ingrediënten bereid natuurlijk.
Mijn laatste liefde? Veldsla met rucola. Tomaatjes, pijnboompitjes, avocado, parmezaan en caesardressing. DELICIOUS!
Wat moet er in jullie perfecte salade zitten? Gaan jullie liever voor een frisse salade, of met een romige dressing? Inspire me!
Liefs,