>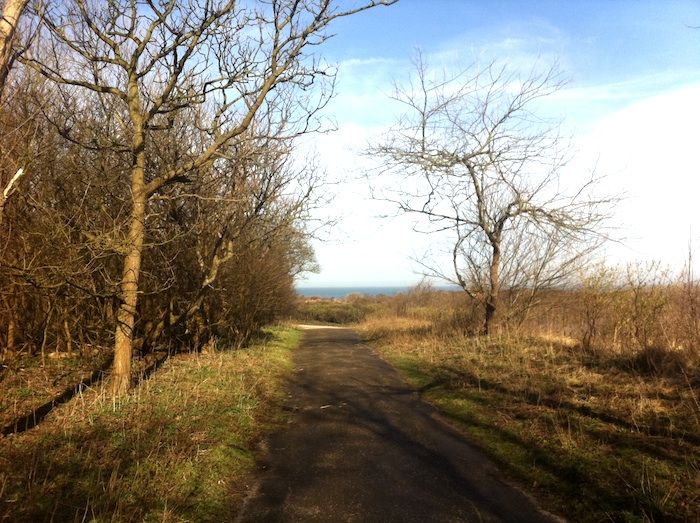 Mijn hardloopschoenen hebben zich bijna drie weken op precies dezelfde plek doorgebracht. Iedere dag wierp ik er een paar pijnlijke blikken op. Ik had er even geen zin meer in. Het werd teveel routine, het werd te veel verplichting, oh en ik verzon natuurlijk het prachtige excuus dat ik het veel te druk had.
Gisteravond las ik een mooie quote op twitter. Natuurlijk kan ik hem nu na een half uur zoeken nog steeds niet vinden, maar het kwam er vrij vertaald op neer dat mensen die geen tijd hebben, niet weten hoe ze hun tijd moeten gebruiken (was jij die tweep met de mooie quote, please enlighten me!).
Vannacht om een uurtje of twee, toen ik net klaar was met werken had ik voor het eerst in tijden weer eens zin om te gaan hardlopen. En dan niet die saaie standaard vijf kilometer, maar tien kilometer en langs mooie plekjes. Niet effectief hardlopen als in snelle tijd, maar effectief als in gelukkig worden.
Had ik tijd? Nee, althans dat dacht ik. En toen dacht ik aan die quote die ik een paar uur daarvoor gelezen had.. Wat nu als ik de wekker om half zeven zet en al om zeven uur een rondje ga hardlopen.
En zo geschiedde. Ik heb slechts vierenhalf uur geslapen en daar zal ik vanmiddag/vanavond echt nog wel een beetje last van gaan krijgen, maar op dit moment voel ik me on top of the world. Het is half twaalf, ik heb al tien kilometer hardgelopen langs de mooiste plekjes. En het was zo rustig op de weg!!! Ik voelde me echt een beetje alleen op de wereld en dat in een stad als Den Haag! Ik was niet bezig met een snelle tijd, maar bij thuiskomst bleek m'n tijd helemaal zo slecht nog niet.
Ik ben al vanaf 9.00u aan het werk en ik ben nog lang niet klaar (waarom hield ik geen rekening met het feit dat het Hemelvaart is vandaag? Alle PR informatie die ik nodig heb kan ik nu niet opvragen.. of nou ja ik kan het wel proberen maar ik geef mezelf weinig kans op succes.. *leermomentje*).
Maar ik heb het gevoel dat ik productief bezig ben en dat ik enigszins trots kan zijn op mezelf.
Liefs,