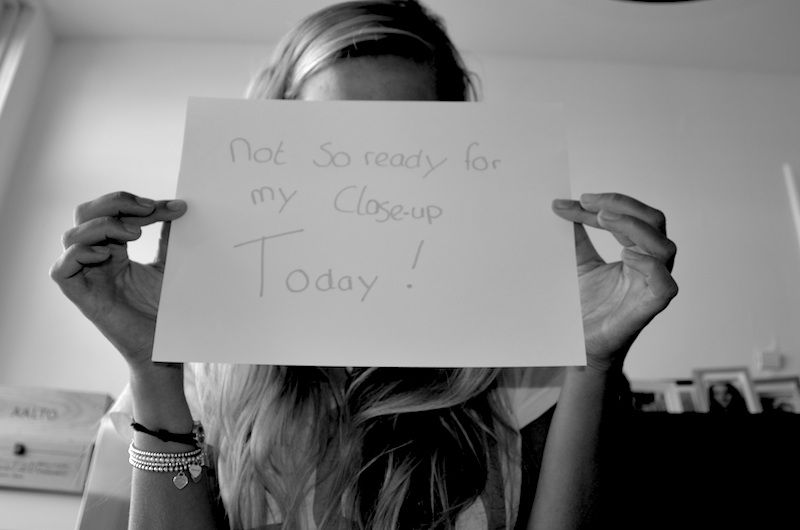 Het is ein-de-lijk zomer en dan niet alleen op de kalender, maar zelfs als we naar buiten stappen.. oh ja en ik, heb de sniffles. En dan ben ik nog bescheiden over m'n kwaaltje du jour. Het begon eigenlijk al voordat ik met Ashley op vakantie ging, maar het sudderde een beetje en het brak niet echt door. Toen ik terug kwam van vakantie voelde ik me als herboren, maar na drie dagen hard werken zat ik alweer op hetzelfde niveau als voor mijn vakantie. Het sudderde een beetje, werd iedere dag net een beetje heviger en nu sinds gisteravond zitten m'n ogen potdicht (rood, dik, gezwollen en met traantjes), m'n neus combineert twee fantastische moeilijkheden. Hij zit verstopt en loopt en YES dat is irritant.
M'n stem is niet die van mij (maar daar heb ik nooit zo'n problemen mee, ik vind dat wel wat hebben zo'n doorgeleefd stemmetje), m'n benen voelen als spaghetti en ieder spiertje voelt alsof ik het afgelopen weekend de hele dag heb gebootcampt (ik heb nog nooit gebootcampt maar ik kan me daar zo'n voorstelling bij maken..).
En. Ik. Kan. Mezelf. Nu. Niet. Permitteren. Een. Dag. In. Bed. Te. Liggen.
Of ik mezelf nu zielig vind? Ja ver-schrik-kelijk.. maar doen we dat niet allemaal als we ons lamlendig en opgebrand voelen?
Gonna take a hot and steamy shower, Gotta pour myself a cup of hot green tea & We'll get over this one.
Liefs,
Annemerel
Follow my blog on Bloglovin