>
Dag twee is ook een feit, nu nog maar negentien te gaan.. het einde komt in zicht ;-). Hoe ik wakker werd? Verbazend wekkend opgewekt. Ik weet niet of dat nu al komt door de detoxverschijnselen, maar ik kan er mee leven hoor !!
's Ochtends heb ik m'n eten voor de hele dag bij elkaar moeten zoeken, omdat ik 's middags even bij mijn ouders langs moest voor wat administratie (al m'n post komt nog steeds op m'n oude adres) en daarna moest ik gelijk naar m'n werk. De salade die ik maakte was echt de beste ooit. Ik weet niet wat ik nu precies anders heb gedaan (geen dressing?) maar echt het was genieten. Als snack nam ik vandaag glutenvrije crackers en dat was ook al zo lekker! Ik weet niet of het nu heel erg gezond is of dat het alleen maar lege calorieen zijn (er zaten 250 calorieën in het pakje en na een uur had ik alweer honger..) maar het maakt me niet zo veel uit, want het bevatte geen dingen die ik absoluut niet mag en ik mag al niet zo veel ;-)
Het moeilijkste van gisteren? Werken. Borden met vis en vlees serveren, hel! Het hele hotel rook naar heerlijk eten en als ik buiten kwam rook ik de barbecue's van de mensen in de wijk.. Ik werd er wel een beetje verdrietig van hoor. Dan zeg je misschien, dan leg je toch gewoon groente sticks op de barbecue? Nou ook dat kan niet, want het zou speciale stoffen opwekken waar ik eigenlijk helemaal niks van wil weten!
Maar feit is, ik heb het overleefd zonder al te veel honger!
Wat ik gisteren gegeten heb:
8.30u Citroenwater
9.00u Smoothie amandelmelk, spinazie, banaan & passievrucht
11.30u Handje amandelen en hazelnoten
13.15u Best Salad Ever
15.00u Glutenvrije crackers
17.30u Pad Thai Noodles
20.30u Raw Food Bar Gingerbread
22.00u Handje amandelen, hazelnoot en cranberries
24.00u Appel
Oh.. en over dat dit misschien een beetje te weinig zou zijn.. Het is inderdaad niet heel erg veel, maar het bevat twee keer zo veel calorieën als een gemiddeld Sonja Bakker dagmenu, daar let ik wel op.. want ik wil geen kilo's af gaan vallen, anders dan wordt het net een crash dieet en dan kan ik nooit meer normaal eten zonder tien kilo aan te komen.
De Recepten: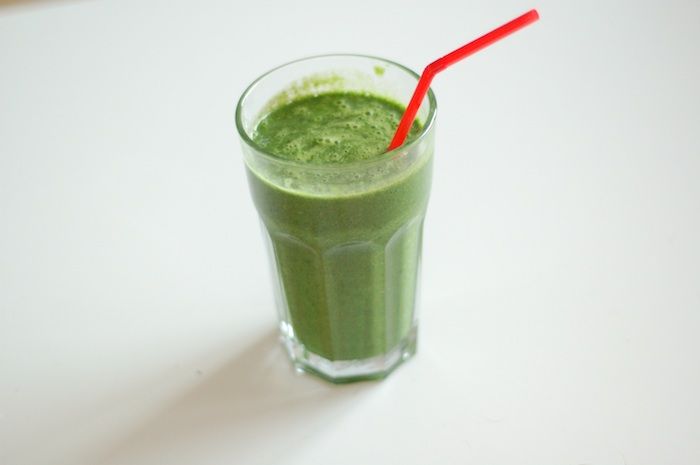 Banaan, Spinazie, Passievrucht & Amandelsmoothie
Benodigdheden:
100ml amandelmalk
1 banaan
1 passievrucht
grote hand met (gewassen) spinazie
Mix de ingredienten in de blender et voila, je eigen groene monster!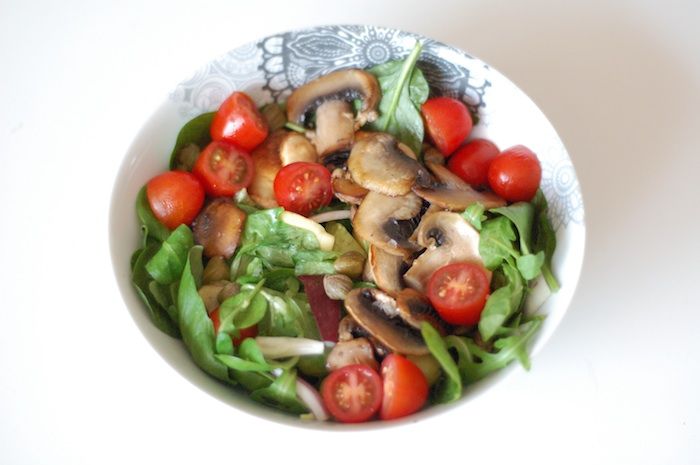 Best Salad Ever
Benodigdheden:
Kappertjes
Olijven
Roma tomaatjes
Rode ui
Champignons
Avocado
Basilicum
Spinazie
Rucola
Veldsla
Olijfolie
Bak de champignons eventjes aan in de pan en mix daarna met de overige ingrediënten. De salade is overigens het lekkerst als 'ie koud geserveerd wordt, dus eventjes twee uurtjes in de koelkast.
Liefs,